This Star Won't Go Out
ISBN: 9780525426363
Publication Date: 2014-01-28
A collection of the journals, fiction, letters, and sketches of the late Esther Grace Earl, who passed away in 2010 at the age of 16. Photographs and essays by family and friends will help to tell Esther's story along with an introduction by award-winning author John Green who dedicated his #1 bestselling novel The Fault in Our Stars to her. .
Doll Bones
ISBN: 9781416963981
Publication Date: 2013-05-07
Discover the Newbery Honor winner Doll Bones, from Holly Black, the cocreator of the Spiderwick Chronicles.A People Magazine "Best New Kids Book." Zach, Poppy, and Alice have been friends forever. And for almost as long, they've been playing one continuous, ever-changing game of pirates and thieves, mermaids and warriors...and as their adventure turns into an epic journey, creepy things begin to happen. Is the doll just a doll or something more sinister? And if there really is a ghost, will it let them go now that it has them in its clutches?
Beautiful Creatures
Call Number: C FIC GARC BEAU
ISBN: 9780316042673
Publication Date: 2009-12-01
In a small South Carolina town, where it seems little has changed since the Civil War, sixteen-year-old Ethan is powerfully drawn to Lena, a new classmate with whom he shares a psychic connection and whose family hides a dark secret that may be revealed on her sixteenth birthday.
Watch and read!
The Book Thief, Ender's Game, Hunger Games series, Twilight series and more....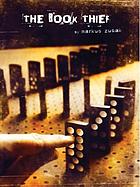 The Instructional Resource Center (IRC) is located on the 1st Floor of the Rev. Gregory F. Lucey, S.J. Administration Center. The IRC includes the Teacher Education Library, computer lab, classroom and media production room.
Our primary mission is to assist teacher education majors in the development of curriculum by selecting, providing access to, and instructing educators in the use of instructional resources and technologies.
On this website, you'll find library guides and resources corresponding with your classes and assignments.
The IRC supports the Division of Teacher Education curriculum with a collection of high-quality books, media and resources appropriate for pre-school through secondary education.

NEW!!! The TumbleBookLibrary is a collection of TumbleBooks (animated, talking picture books) with fiction, non-fiction and foreign language titles, Read-Alongs (chapter books with sentence highlighting and narration but no animation), TumbleTV which consists of pre-set playlists of a sequence of books, Tumble Puzzles & Games, and TumbleResources for teachers and students. TumbleBooks are created from existing picture books which we have licensed from children's book publishers and converted to the TumbleBook format.
Teacher Education Library tour
Overview of resources in the Teacher Education Library.
Director, Instructional Resources Center, Division of Education
IRC hours are Monday through Thursday from 8:30 to 6:00 p.m. and Friday from 8:30 to 4:30. Hours may vary. Please feel free to schedule an appointment with Mrs. Heim aheim@shc.edu, 251-380-3481.